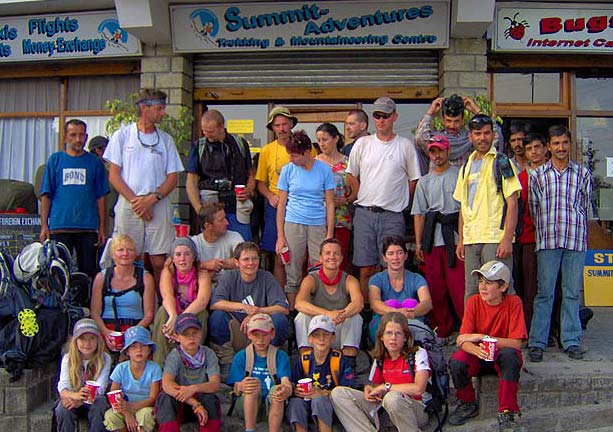 Tempo
Summit Adventures was established in 1993 to specialize in adventure holidays in Himachal Pradesh, North of India. Predominantly centered around Dhauladhar mountains and various trekking routes in Himachal Pradesh, the company has expanded to include trekking in Zanskar region of Ladakh and jeep tours to remote corners of Himachal and Ladakh Himalayas. Today, Summit Adventures offices in Bhagsu-Nag has developed into the main trekking center in the area, providing services from free information and maps for trekkers to complete trekking packages for Indian as well as foreign groups.
The company is registered with Department of Tourism, Government of Himachal Pradesh. It is also authorized by Reserve Bank of India to deal in Foreign Money Exchange.
Our Philosophy
Through safe travel and trekking in the mountains, our aim is to create unforgettable experiences and make your dreams come true. Our field staff is environmentally conscious and responsible - we take only photographs and leave behind nothing but Footprints! Our business philosophy is to be progressive by exploring the lesser known areas and the virgin trails of the mountains and catering to special needs of our customers by working hard in every possible way.
Owners and Staff
Summit Adventures is owned and staffed by the members of Gaddi people - the inhabitants of Dhauladhar mountains of Himachal Pradesh, northwest India. Thoroughly familiar with the land of their birth, our guides are experienced climbers professionally trained in all aspects of mountaineering and technically demanding climbs. Our tour guides are responsible and qualified for their job. The total number of permanent staff working for the company is 11. During high session Summit Adventures employs as many as 40 additional temporary workers at times, thus providing work for local villagers.